HUB APOSTOLIC NETWORK
This a network for 5-fold ministers and existing ministries with alignment options for individuals and ministries.
What is HUB APOSTOLIC NETWORK? 
Leader:
Apostle Ryan Lestrange
This a network for 5-fold ministers and existing ministries with alignment options for individuals and ministries.
There is a clarion call for apostolic leadership to build, pioneer, and father ministries. There is a need to return to foundational leadership truths. God is raising up and increasing awareness of apostolic ministry. Too many leaders have felt abandoned and alone due to attacks by religious spirits and structures.
By joining an apostolic network, ministers and ministries are relationally aligned, edified, and equipped to advance the Kingdom of God. We desire to establish an apostolic alignment for existing ministers and ministries to enable the body of Christ to be fully edified and equipped to advance the Kingdom.
"Now therefore ye are no more strangers and foreigners, but fellow citizens with the saints, and of the household of God; And are built upon the foundation of the apostles and prophets, Jesus Christ himself being the chief corner stone;" - Ephesians 2:19-20
What Do You Get if You Join HAN?
Bi-monthly Zoom Teachings
Annual Convocation
Annual HAN Retreat
Portal w/ deliverables
Apostolic alignment /covering from Apostle Ryan LeStrange & HAN
JOIN NOW
Who is eligible for Individual alignment within HAN?
A person that is an established 5-fold minister, i.e., Apostle, Prophet, Evangelist, or Teacher that seeks to be a part of the network and receive deliverables and benefits given within HUB Apostolic Network.
Individual Alignment
The backbone of Hub Apostolic Network, aligning as an individual (or couple) with this Apostolic network connects you with a family of revival minded 5-fold leaders with transformation and awakening in their DNA!
Click below to connect and align!  
More Info
Are you looking for apostolic alignment/covering?
Joining HAN on the individual level gives you apostolic alignment/covering and brings you into a relational covenant with Hub Apostolic Network & Apostle Ryan LeStrange as apostolic oversight. It is understood that this is a kingdom relationship and alignment for the advancement of the gospel of our Lord Jesus Christ. Upon agreement of those listed HAN and Apostle LeStrange have agreed to provide apostolic oversight, relationship and support as needed.
HUBs & Affiliate Churches
HUB Movement 
Affiliate Churches & Signature Hubs!
Must be in HAN individual alignment for 6-12 months to apply for Affiliate church status.
More Info
HAN Founders
Ryan & Joy Lestrange
Ryan LeStrange is an apostolic leader & prophetic voice. The apostolic call on his life has led him to build multiple ministries in various geographical locations, the foremost being Ryan LeStrange Ministries. Ryan, a modern-day Revivalist, moves strongly in the power of God as he travels the globe igniting Revival Fires. His conferences & gatherings are alive with prophetic declaration, miracles, healings, and powerful preaching.
Ryan is the founder and apostolic leader of TRIBE Network, a global network of ministries. He is co-founder of AwakeningTV.com, a media channel created to host revival inspired services, featuring ministers and messages both past and present.
Ryan has authored several books and is presently working on several more. Overcoming Spiritual Attack and Releasing the Prophetic have motivated believers to press for more of God. His book, Revival Hubs Rising, was co-authored with Jennifer LeClaire and written to incite the Church to believe and press for a move of God in their region.
Ryan and his wife Joy have one son Joshua and currently reside in Atlanta.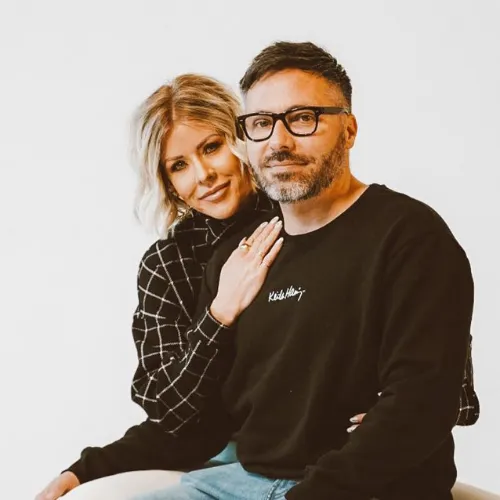 CURRENT HUBS:
Atlanta Hub
12150 Morris Rd
Alpharetta, GA


Bristol Hub
21357 Old Dominion Rd
Bristol, VA


ENC Hub
4459 W Church Street
Farmville, NC


NOVA Hub
12780 Darby Brooke Ct
Woodbridge, VA
NEA Hub
3306 Shelby Dr
Jonesboro, AR


Canada Hub
380 Albion Rd
Toronto, ON
Contact 
Hub Apostolic Network